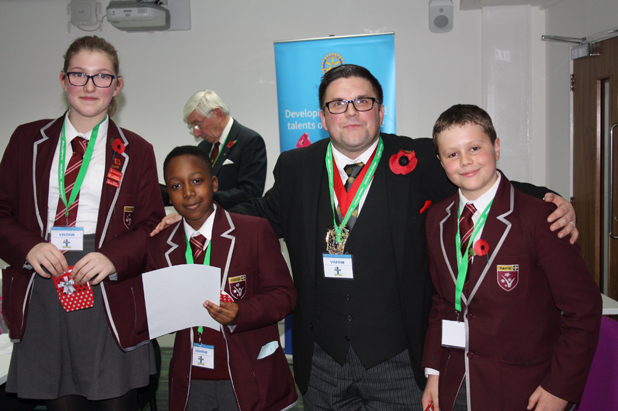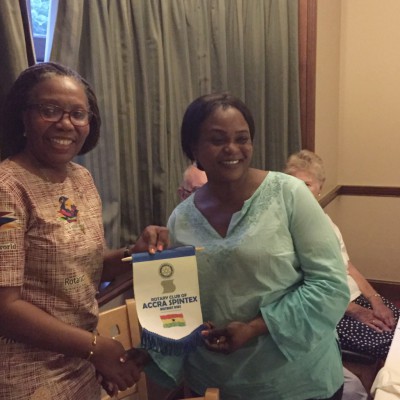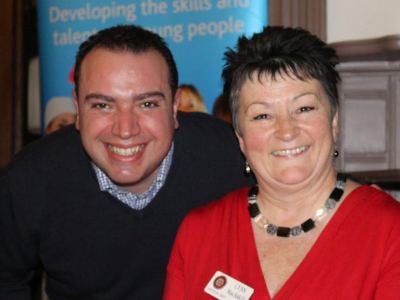 Visitor Mildred (Left)from Rotary in

Accra  Ghana

presenting thier flag to our  Joint President Annette.(Right) in July 2016. Mildred told us all about the excellent work that they do in a tough environment.
Lynn MacAskill

, this year's joint president together with

Oz Ozgenturk 

who will take over as President  from Lynn and Annette  in July 2017
Croydon's Youth Speaks

competition teams in 2014 together with the Deputy Mayor Trackas -Lawlor.